Want To Lose Weight Without Trying? Slow Down Your Eating
Plus: A few tea recipes perfect for this autumn!
"Good food is wise medicine." – Alison Levitt, M.D.
Thursday. As autumn leaves fall, healthy alternatives like Chai Spice Tea are making their mark. With that in mind, we'll include a few tea recipes perfect for this time of year in our Tonic Shots for today. Plus, why does slowing down you eating really help you lose weight? Let's dive in!
Together with Inside Hotels
Hotels We Love: The Twin Fin
Enjoy a classic Hawaiian vacation without breaking the bank at The Twin Fin, located between the pristine sands of Waikiki Beach and Kapi'olani Park.
Recently renovated, the beachside hotel embodies the aloha spirit and pays playful homage to the local surf culture, with custom artwork adorning every nook and cranny, including painted surfboards and a colossal video wall streaming live surf conditions from around the island. The 645 guest rooms, including 48 suites, feature a mid-century modern design with surf-inspired accents, complete with private step-out lanais that offer breathtaking ocean and Waikiki Beach views.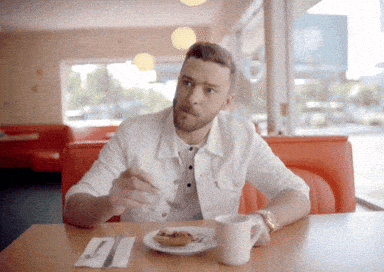 Want To Lose Weight Without Trying? Slow Down Your Eating
We are very busy here in the U.S., and we need to slow down.
Every day, we wake up, get the kids ready for school, take the kids to all the extracurriculars they'll eventually put on their college applications, come home, get everyone ready for bed, rinse and repeat. And we do this all while usually balancing other things simultaneously. According to a 2016 survey, about half of Americans usually try to do two or more things at once.
It's not easy being a parent in the go, go, go society we all live in. Simply reading through and typing up all these statistics is stressing me out. It is no wonder things like mommy wine culture are a thing as parents lean on alcohol and other vices to take the edge off parenting in today's world.
Aside from chronic stress and poor coping habits, there is another, less obvious way our busy lives impact our health. With so much going on, who has any time left to cook or sit down to enjoy a proper meal these days?
We also spend the least time eating our food compared to the same group of countries. While the French or Italians will regularly sit through multiple courses at lunch and dinner with friends and family, nothing beats a Chik-fil-A drive-through here in the U.S. when you are in a pinch and craving some of that secret sauce.
So we cook fast, and we eat fast. What's the big deal? Well, the big deal is that the U.S. also has an obesity rate that is double the average of the other countries in the study. Cooking your meals and slowing down when you eat are two of the most important things you can do to promote better health with your nutrition.
It is also important to slow down and enjoy your meals in as close to a relaxed state as possible. Slamming down a granola bar and protein shake as you sit in traffic on your way to work is far from ideal for many reasons.
You should be thoroughly chewing every bite and enjoying meals around other people in a relaxed state so your body can properly digest and absorb the nutrients from your food. Constantly eating food while doing work or scrolling through your phone can lead to gut issues, indirectly impacting efforts to lose excess fat or maintain a healthy weight.
The key takeaway? The U.S. ranks among the best in the world in many areas, but how fast we cook and eat our food shouldn't be one of them. If we want to improve our health, we need to find the time to slow down, cook our meals, and enjoy the foods we make with friends and family without constantly rushing.
So let's all try to slow down a bit. Our bodies, our health, the health of our families, and our social connections will thank us for it later.
Tonic Shots
1. A Classic (with a twist)
Lightly sweetened with a little maple syrup (for less sugar) without the Starbucks price!
2. Tasty Turmeric-Matcha Tea
Matcha with some turmeric to reduce inflammation and aid digestion.
3. Yummy Lemon-Ginger Tea
A simple ginger, lemon, and honey team. A great caffeine-free alternative that can also aid digestion.
Other Newsletters We Love ❤️
The Mommy

Your 5-minute daily dose of mommy wisdom, laugh-out-loud stories, and practical tips.
Case of the Mondays

Good news. Inspiring stories. Great vibes.
How was today's newsletter?