The impact of Ozempic on Big Food.
Plus: Sweater weather recipes you'll love.
"Adaptability is about the powerful difference between adapting to cope and adapting to win." – Max McKeown
Tuesday. We talk a lot about Big Food and Big Pharma on The Daily Tonic. To put it bluntly, Big Food has a financial incentive to sell us calorically dense junk, which in turn makes us sick. And then, Big Pharma is financially incentivized to keep us sick because sick Americans make good customers. This is why obesity and chronic disease rates are all at all-time highs. So how are new weight loss drugs like Ozempic impacting the dynamic between Big Food and Big Pharma? Let's dive in.
Together with Inside Hotels
Hotels We Love: Riggs Washington DC
Elegance. Sophistication. A rich history. You'll find all three at one of the capital's most stylish hotels.
Riggs Washington D.C. is the former home of Riggs National Bank, which served 23 U.S. presidents, including Abraham Lincoln. It's the perfect home base for exploring D.C., with spacious, luxurious rooms and suites, top-notch bars and restaurants (including an original cocktail bar by world-acclaimed mixologist Ryan Chetiyawardana) and striking design that blends historic and contemporary elements.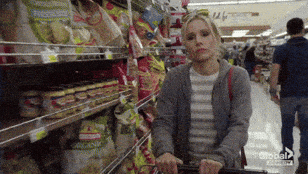 Big Food Is Concerned
Big Food is scrambling. Why? Because our eating habits might start shifting, and it's all because of a drug named Ozempic.
Ozempic, along with other similar weight-loss drugs, has been a game-changer for many, suppressing appetites and reducing the urge to reach for that extra snack. These drugs have soared in popularity across the United States—so much that manufacturers are struggling to keep up with the demand. 
As reported by the Wall Street Journal, many people have found their food consumption dropped as the drug made them feel fuller faster. The family dinners out become less frequent, and grocery bills shrink. Even with a pantry full of snacks, the temptation just isn't the same anymore.
What kind of ripple effect is this having on the food industry? Companies famous for their snacks and comfort foods are on high alert. Big names like Campbell, Conagra, and even Hershey's are starting to feel the pressure as these drugs could potentially dent their sales. After all, if people are eating less, they are buying less. And snacks high in sugar and fat might take the biggest hit. 
Big Food companies aren't just watching from the sidelines. They've been through diet trends before, from the low-fat craze to the low-carb days, and they're already brainstorming ways to adapt. From smaller packaging to healthier options, companies are reimagining their products to cater to the changing needs of their customers. 
Mondelez is offering more portion-controlled snacks, while Conagra is betting on consumers gravitating towards higher quality food options like their Healthy Choice and Marie Callender's lines.
While there are plenty of red flags surrounding the popularity of drugs like Ozempic, it's not all doom and gloom. There's a silver lining in that companies are now being forced to innovate more than ever before, expanding their offerings to include products that are both satisfying and healthy. It's a response not just to these new weight loss drugs but to a growing demand for food that fuels our bodies more effectively.
The key takeaway? How will American appetites and grocery lists change in the age of Ozempic? While we are always weary of a pharmaceutical solution to a lifestyle-related problem, there is a chance these drugs can serve as a catalyst for a timely change in how we approach food and health. Hopefully, these drugs can serve as a net positive to help people jumpstart a healthier lifestyle and help Big Food innovate to offer healthier food options. 
Hopefully, we don't all just turn to these weight loss drugs as a silver bullet to a complicated problem. Hopefully, they are used intelligently and responsibly as only a tiny part of the solution. 
That is what we hope will happen.
Tonic Shots
1. Are You Kidding Me?
So many nutrients and so much flavor. This recipe is a must-try.
2. The Perfect Snack
Cheesy spinach bites have it all. Enjoy!
3. An Easy Way To Get Some Kale
Kale and nectarines—in a smoothie. The perfect mid-afternoon pick-me-up or breakfast smoothie. Enjoy.
Other Newsletters We Love ❤️
TravelAwaits

Make your next trip your greatest adventure ever with unique guides, recommendations and expert tips from our team of seasoned travelers. Sign up below and join over 60k fellow travelers.
Smile by InspireMore

Smile makes it easy to start your day with positivity, delivering the top uplifting news and stories in a fun, 5-minute daily email. Join 280K readers for free today!
How was today's newsletter?