🤧 Cold and Flu season hacks!
Plus: Recipes that will keep you warm as the temperatures drop.
"Health is not valued until sickness comes."
– Thomas Fuller
Tuesday.  According to EU scientists, 2023 will go down as the warmest year in our planet's recorded history. It might not feel like it now, but all you have to do is think back to the middle of August, and it all checks out. I start sweating just thinking about it. On the bright side, the summer months are behind us. On the not-so-bright side, we are coming up on cold and flu season. So, what are some things you can do to make sure you don't get the sniffles (or worse) this winter? Let's dive in.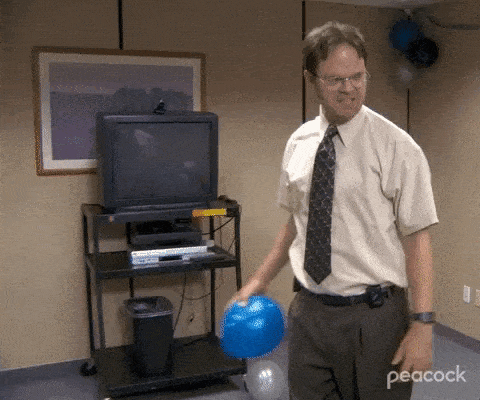 Chill Out, Get Sleep 
As we get into the thick of cold and flu season, it's important we start to consider how our daily habits, particularly our emotional health and sleep patterns, can impact our immune system. While many turn to supplements like vitamin C for an immunity boost, two key factors are vital in keeping our immune system prepped for whatever the winter months may throw our way: managing our anger and ensuring quality sleep.
First, let's talk about anger. Research has highlighted a connection between our emotions and the effectiveness of our immune system. Positive emotions, like happiness and gratitude, can boost immune system activity, while negative emotions, particularly anger and fear, are linked to suppressed immune function. This connection is due to the communication between the brain and the immune system through neural and hormonal pathways.
Anger doesn't just momentarily affect us; its impact can linger and weaken our body's first line of defense against illness. For example, merely recalling an anger-inducing event can reduce the antibody immunoglobulin A for up to six hours. This antibody is crucial in fighting off pathogens that enter through mucosal surfaces, like those in the respiratory tract.
So yes, that aggravating conversation at Thanksgiving Dinner isn't exactly going to do your health any favors. 
So, what can you do if anger persists? Engaging in activities that boost your mood, such as exercising, spending time with loved ones, or practicing gratitude, can help reset your mind. These activities not only help in mitigating the adverse effects of anger but also promote positivity and strengthen your immune system.
And then there is sleep—another cornerstone of a robust immune system. Studies suggest that quality sleep might be more effective than popular supplements at boosting your immune function. Research involving participants exposed to the common cold virus found that those who slept less than seven hours a night were likelier to get sick. And that wasn't all—individuals with poor sleep efficiency, such as difficulty falling or staying asleep, had a significantly higher risk of catching a cold.
This increased susceptibility is due to the impact of sleep deprivation on the body's immune response. During sleep, our bodies produce cytokines, a protein that targets infection and inflammation, effectively creating an immune response. Lack of sleep may decrease the production of these protective cytokines, along with infection-fighting antibodies and cells.
So, to get better sleep, consider establishing a consistent bedtime routine, ensuring your sleeping environment is comfortable and cool, avoiding eating close to bedtime, and reducing screen time before bed. These habits not only aid in getting restful sleep but also support your immune system's ability to fend off illnesses. It's a win-win. 
The key takeaway? As we navigate through the colder months, it's essential to focus on both emotional well-being and sleep quality if we want to keep the sniffles at bay. By managing anger effectively and prioritizing good sleep hygiene, you can give your immune system the support it needs to keep you healthy and more resilient against common seasonal illnesses. 
So, prioritize your sleep, and maybe don't bring up politics at Thanksgiving dinner if the conversation is going to make you angry. Just a thought…
Sleep Better, Dream Bigger, Rise Stronger
Offering an integrated support frame preventing sagging, extending mattress's lifespan, and reducing the risk of roll-off, Polysleep helps you get the sleep you deserve!
Polysleep Mattresses are made with hypoallergenic & antimicrobial foam reducing the risk of allergens, preventing the growth of bacteria, mold, and odors. They also have zero motion transfer ensuring undisturbed sleep, fewer nighttime disturbances, and improved partner compatibility.
Enjoy 30% off Polysleep's antimicrobial products for a restful night's sleep. Use code TONIC at checkout.
Please visit our sponsors - they help keep us free!
1. A Delicious Chowder To Warm You Up
This chicken and corn chowder has it all—flavor, nutrients, protein. Enjoy!
2. All The Veggies You Could Ever Need
A soup PACKED with vegetables. All the fiber and flavor in one. Yum!
3. Garlic and Butter. Need I Say More?
This is. the perfect side dish or snack—even if you don't love cauliflower. Enjoy!
Achy Feet or Back Pain slowing you down?
It's time to shake the dust off, jump in feet first and give Soul Insole a try. With a 100% satisfaction or money back guarantee, you can give them a real wear-test to make sure they're perfect for your unique foot needs.
The Daily Tonic Readers GET 10% OFF Storewide at Soul Insole with the code: TDT10
Other Newsletters We Love

🧡
Daily Yogi

Timeless wisdom to help you expand your perspective on life. Join 2,000+ humans who start their day with the oldest philosophy in the world.
The Mommy

Your 5-minute daily dose of mommy wisdom, laugh-out-loud stories, and practical tips.
That's all for today. Before you head off, don't forget to share, rate, and review The Daily Tonic below. Until next time! 🌿
How was today's newsletter?
Reviews help us know how we can improve

💛