Big or Small Meals… What's Healthier?
Plus: A few yummy pumpkins recipes 🎃
"

Take care of your body, it's the only place you have to live

"
Friday. At some point or another, we've all had the goal of losing weight. Some of us have tried everything the internet has to offer; Juice cleanses, P90X, intermittent fasting, keto, fat burning supplements (yikes), crash diets, you name it. It's the wild west out there when it comes to weight loss "solutions." But what about this idea that splitting your food into small meals throughout the day is a better approach for weight loss than just having 3 big meals? Is there any truth to that? Let's dive in.
Together with Inside Hotels
Hotels We Love: Hotel Esencia
Along an undeveloped beach on the beauteous Riviera Maya sits Hotel Esencia, a boutique hotel that offers a truly royal treatment—fitting, seeing as it was once the private residence of an Italian duchess!
Sitting comfortably on nearly every "best hotels in Mexico" list, it has retained that original charm with just 42 intimate suites and villas, creating a bespoke experience where guests can enjoy meals featuring fresh, local ingredients at the top-tier on-site restaurants, or relax at the Mayan-themed spa overlooking a stunning cenote. Each room is decked out with art and antiques to exude organic sophistication, and private balconies, hammocks, and pools surrounded by lush greenery ensure Hotel Esencia offers a unique and elevated beach experience.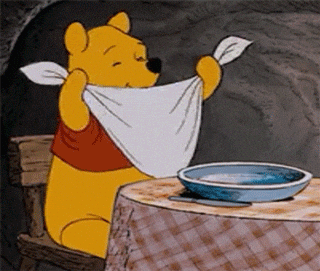 Big or Small Meals… What's Healthier?
Let's kick this off by making something very clear—unless you have A LOT of excess body fat to lose, you should never really be in a weight loss phase for longer than 12 weeks. Now, 12 weeks isn't some sort of magic number, but the underlying principle behind that suggestion is simply that being in a caloric deficit (which is necessary for weight loss) is a stressor.
And like with any stressor, it can have negative consequences in the long run and your body will start to push back. An extended period in a caloric deficit could lead to hormonal issues, fertility problems, chronic inflammation, and a whole host of other things you generally want to avoid.
When it comes to nutrition, it is always better to focus on the quality of the foods you are eating over anything else. Eating real, whole (and ideally local) foods when hungry until satiated is the most simple, but effective way to optimize your health through nutrition. However, for people that have specific goals to improve their body composition (burn some excess fat, build some lean muscle) caloric deficits and caloric surpluses start to matter.
Which brings us back to the question of eating frequent small meals versus 3-4 big meals throughout the day. If you are trying to lose weight, and in particular burn off some excess body fat, is one of those approaches better than the other?
Well, for a long time there was this belief thrown around by weight loss "experts" that claimed that by having frequent small meals throughout the day, you would be able to increase your metabolic rate. This would mean that your body could burn more calories within a given time period. Sounds too good to be true—snack throughout the day, burn more calories, burn more fat.
The only problem with that advice is… that it isn't true at all.
If you have three 800 calorie meals a day, the impact on weight loss or weight gain will be exactly the same as if you had six 400 calorie meals. Keeping all other variables the same (food quality, activity levels, sleep quantity, etc), there is literally no difference to both of these scenarios.
Actually, there are more potential pitfalls from eating frequent meals or constantly snacking throughout the day. Every small meal or snack is an opportunity to overcome calories, which of course can lead to unwanted weight gain.
The key takeaway? Before you start thinking about how many meals you should be eating a day, it is important to again stress the fact that food quality matters most. Even if your specific goal is weight loss, eating the right quality foods will help towards that end.
Tonic Shots
1. Pumpkin Spice Cereal Squares
These pumpkin spice bars offer a seasonal twist on classic superfood squares, packed with nutrients and free from gluten and dairy.
2. Pumpkin Pie Yogurt Bowl
A yummy fall breakfast with this pumpkin pie yogurt bowl, packed with protein – flavored with pumpkin puree and spices.
3. Roasted Pumpkin Seeds
A October snack to make for anyone carving pumpkins this weekend! Plus, it's a good source of fiber to mix in during this spooky season!
Other Newsletters We Love ❤️
Case of the Mondays

Good news. Inspiring stories. Great vibes.
The Mommy

Your 5-minute daily dose of mommy wisdom, laugh-out-loud stories, and practical tips.
How was today's newsletter?